I received this book for free from the publisher in exchange for an honest review. This does not affect my opinion of the book or the content of my review.
Soulstruck

by Natasha Sinel
Published by Sky Pony Press on June 12th 2018
Pages: 256
Format: ARC
Goodreads

Seventeen-year-old Rachel Ferguson is trying to get struck by lightning. Hopefully it will lead to finding her soul mate, like it did for her mother. And then maybe her mom will be as devoted to her as she is to her lightning strike survivors group.
When Rachel discovers a journal written by her mother's soul mate - the man she thought was her father - she begins to question everything she's always believed, including soul mates, fate, and even her mother. No longer sure of its power, she decides to quit chasing lightning.
Rachel feels abandoned and alone. Her best friend has ditched her, her boyfriend has dumped her, and a confrontation with her mom only made things worse. At least she still has her friend Jay. In fact, their growing attraction to each other seems to be the only good thing happening.
But when her relationship with Jay starts to unravel, too, the impulse to get struck by lightning resurfaces.
And there's a thunderstorm coming.
Set in a small Cape Cod beach town in the off-season, Soulstruck is about the search for love and the risk of losing it while waiting for destiny to happen
I am a big lover of the "sleepy, summertime beach romance" YA literature genre, so I snapped up Soulstruck when it was available on Netgalley in order to get a jump on the warm weather – and as a Georgia native, summertime comes pretty darn quick here. Unfortunately, this was not a book I could sink my teeth into like I can with many of the other more established "summertime romance" YA veterans – this was an interesting concept, but it ultimately fell flat to me.
Rating:
Ooooof. Let's break it down, shall we?
How I'd Describe This Book to My Friends
We follow Rachel, a young lady in her early teenage years who lives with her mother near Cape Cod. We see this sleepy island town as the off season begins, the tourists are packing it in, and the rain starts coming. This in and of itself sets the stage for a quaint story, but Rachel herself has an intrinsic eccentricity: she wants desperately to get struck by lightning.
Apparently at one point, Rachel's mother was struck by lightning. She now possesses the unique ability to determine who everyone's soulmate is, and spearheads a support group for people who've been struck by lightning. She and Rachel have moved all over the place during Rachel's formative years, and so now they are excited to settle down and put in some roots for Rachel's high school season of life.
Rachel has two best friends: Serena, and Jay. The three of them are thick as thieves, BFFs! Besties! Nothing can eeeeeeeeeever go wrong!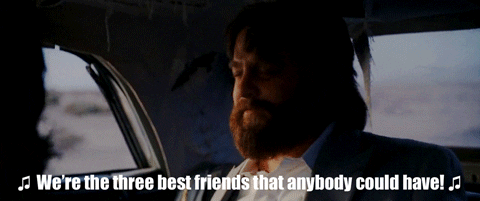 You can probably see where this is going a mile away, but just in case you can't … girl, it's a love triangle and some broken, bruised friendships and fee-fees. Rachel was spurned by the boy she fell in love with when she had an accident, and has been trying desperately to get struck by lightning ever since, hoping it will bring her some romantic luck. She doesn't know her father, but is positive her mother is keeping it from her because of a delightfully romantic backstory that she is just not privy to.
What follows is a 200+ page romp through the late summer months here, near beautiful Cape Cod, where our tragic heroine runs after lightning strikes and deals with having a crush on Every Boy. Unfortunately, what could be an interesting premise is mired and bogged down by clunky writing, and a plot with more drama than a high school theater production.
Bottom Line
Soulstruck is a neat concept, and it made me want to visit Cape Cod in the off season. But other than the few facts I learned about lightning strikes … I didn't really get much here. It makes me sad, because this was clearly a labor of love, but it just didn't hit the mark for me. If you want a deeper, more satisfyingly fluffy YA beach read, check out Huntley Fitzpatrick or the good ol' standby, Sarah Dessen.