Top Ten Tuesday is an awesome weekly theme post written by Jana over at That Artsy Reader Girl, even though I am super mad at her right now because this week's topic is a "freebie," and that is way too much leeway for me to work productively – I don't do well under pressure, as a natural-born procrastinator.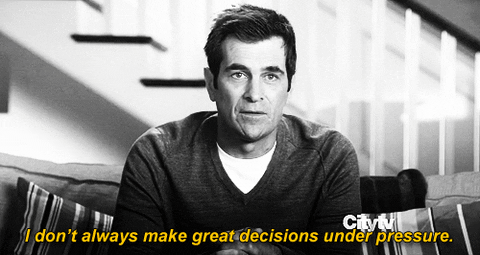 I figured I'd remedy this by looking at other people's posts, but then I just felt like everyone else in the world was more brilliant than I was, so I had a small pity party, drank some coffee, and put on my big girl panties.
ANYWAY. All this to say, this week's theme for me is:
Top Ten Books That I Think Would Make Excellent Video Games
I love video games, and if I am not reading I am probably on my PC, playing Overwatch or watching a friend's Twitch stream. So it felt only natural to combine two of my greatest, lifelong loves into one TTT post. There are a lot of books that I read and think, "wow, this would make a great movie/TV series," but I also tend to think of books as more interactive! So without further ado, here are ten books that I think would be amazing to play out in real-time as a video game:
– I am not putting Harry Potter here because it's too obvious! Assume I have that as number 11 on this list, because duh. We all want that Harry Potter MMORPG and I am no exception.
Matilda

. Can you just imagine running around a school, using your powers to manipulate time and space and also to beat up your evil principal? Smuggling books into your house so you can increase your knowledge stat without your parents finding out?

Gone Girl

. I know! But wait. Hear me out. You play as Amy, and your job is to plant as much doubt in your husband's mind as you can. It is a game of psychological manipulation, and in order to win you must fly under the radar while planting seeds of distrust, all the while still acting normal.

Truly Devious

. Maureen Johnson's latest book would make a perfect mystery video game, and I am certain that as the series goes on, my opinion on this will just grow stronger. You couldn't possibly go wrong with an open-world murder mystery game that takes place in a boarding school.

Redwall

. I think this has been done before, but I mean done right. A World of Warcraft-level MMORPG where you choose a certain animal faction and train up to conquer your enemies, big raids on a certain fox den or mouse's abbey … it's perfect.

Red Rising

. Is it cheating if I haven't read this yet? Probably. But do I know enough about the plot to know that it would make a damn good space video game? Yes, yes I do. If you won't accept it, then pretend I said 

Ender's Game

, because it would also be a good one.

The Martian

. Outer space, Mars simulation survival RPG where you have to plant crops, watch your oxygen supply and try not to die as your peers come to try to rescue you. You know you want it. I'd sneak in Zenon: Girl of the 21st Century references somewhere, too.

Ready Player One

, if done in a certain way, would make a super fun MMORPG. I think this would only work if two criteria are met: it has to be a live Easter egg search, and the topic that you must master in order to find them will rotate. So sometimes it's for Chemistry nerds, sometimes it's for people who know too much about Harry Potter. But even if you don't know the subject, you'll still learn a lot by playing along. Take that, modern American education system.

Cinder

, and all the other Lunar Chronicles books. I am thinking a Skyrim-esque game here, not an MMO but just an RPG. You select your character's species and explore space, trying to overthrow the bad guys while still worrying about stuff like your cyborg self being noticed or staving off your wolf tendencies.

Percy Jackson

. Preferably the entire universe. An MMORPG where you can select your parentage and then play as a demigod, running around with your bunk mates, exploring the world, killing the bad guys and winning contests for Camp Half Blood.

Call of the Wild

, or any other "animal must get through (issue) to save (place/person)" story. I know this is kind of a wildcard, and I haven't read it since I was in elementary school. But my favorite part of the Zelda game where you could turn into a wolf was being a wolf and just running around town, doing wolf stuff like chasing cats and terrorizing old ladies. I think it would be a ton of fun to play as a wolf and lead a team of sled dogs through Alaska or something.
So there you have it! What do you think of my list? Is it missing something? What books would you include? Let's talk down below!