I shamelessly stole this 100 Truths Tag from Katie over at Pages & Pugs, aka my blogging soul sister. Who doesn't love a classic MySpace meme to pass the time on a slow Friday?
General Facts
1. What is your name?
Patricia.
2. Any nicknames?
Trish and Tricia, mostly.
3. Gender?
Female.
4. Star sign
Aries.
5. How old are you?
29.
6. Relationship status?
Single.
7. Any children?
No.
8. Any pets?
Two orange tabby cats named Pixel and Pumpkin.
9. Any tattoos/ piercings?
I have a tattoo of a star on the inside of my right ankle, and a semicolon on the inside of my left wrist.
10. What do you like about yourself?
I'm quick, resilient and always willing to stand up for what I think is right.
11. What do you dislike about yourself?
My inability to commit to a weight-loss plan.
12. Righty or lefty?
I'm a leftie, actually!
Lasts
12. Thing you drank?
Diet Dr. Pepper.
14. Thing you ate?
Chicken alfredo.
15. Text message?
"She's shocked, lol"
16. Phone call?
Somebody pretending to be the IRS telling me I had 24 hours to pay my delinquent taxes or I'd be arrested in 24 hours.
17. Email?
An invitation to a reception I will likely skip because anxiety.
18. Last song you listened to?
Paper Planes by M.I.A.
19. Book read?
Legendary by Stephanie Garber.
20: Time you cried?
It's been a few days but I can't recall why any more.
21. Blog you read?
Jessica, over at Reading With Jessica!
22. Last person you spoke to?
My coworker.
23. Last place you visited?
Like, on a vacation? Chattanooga, Tennessee for my friend's wedding.
24: Holiday abroad?
Abroad meaning "overseas"? I've never left the US.
Have you ever …
25. Gotten back with an ex?
Yes, and I never recommend it.
26. Been cheated on?
Yes, by the guy in #25. See also: I'm an idiot.
27. Cheated on someone?
No, never.
28. Lost someone special to you?
Of course, it's an unfortunate byproduct of being human.
29. Been so drunk you threw up?
Maybe twice in my life.
30: Fallen out of love with someone?
Yes.
31. Met someone who changed you?
I think we all have.
32. Been in a situation where you found who your real friends were?
Sure.
33. Kissed someone you shouldn't have?
No.
34. Found out people were talking about you behind your back?
I attended high school, so …
35. Broken someones heart?
Maybe but I don't think so.
36. Kissed a stranger?
No!
37. Had your heart broken?
Of course.
38. Had sex on a first date?
No.
39 Been arrested?
No.
40. Been attracted to the gender that isn't the one you find attractive?
No.
41. Done something you regret?
Any answer but "yes" is a lie, folks.
42. Had a threesome?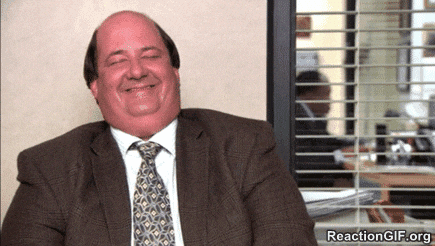 43. Embarrassed yourself in public?
Duh!
44. Misjudged someone?
Sure.
Beliefs/Opinions
45. Do you believe in god?
I'm a Deist. I believe there was something at some point, but they have not been around in a long time.
46. Believe in yourself?
I have to.
47. Believe in Santa?
My mother used to tell me that if I stopped believing in Santa, I'd start to get socks and underwear for Christmas. So I haven't believed in Santa since age 18 or so.
48. Believe in ghosts?
Yes. At the very least, I believe that we can leave behind energy when we pass on. Do I believe in the apparition woo-woo haunted house sort of ghost? I don't think so.
49. Believe in aliens?
I refuse to believe we're the most intelligent thing out there.
50. Believe in miracles?
Not in the Biblical sense, but yes.
51. Believe in the power of positive thinking?
I think it's important to not be a 24/7 pessimist, but I wouldn't say I go out of my way to be Positive Patricia.
52. Believe in love at first sight?
No, but I do think one date can tell you everything.
53. Can money make you happy?
Happy? No. But can it buy stability and relief? Yes.
54. Would you say you're a feminist?
I think that all women should have the same opportunities afforded to them as men, and that no one is a superior gender.
55. Pro-life or pro-choice?
Pro-choice. I do not have – nor do I want – the ability to manipulate someone's future on this level. That is a decision between you, the partner involved, and whatever higher power you answer to.
56.Strong political beliefs?
I am fairly liberal socially, and conservative fiscally.
57. Strong religious beliefs?
No.
58. Most important thing to give a child?
Self-assuredness.
Right Now
59. Eating anything?
No, lunch was 30 minutes ago.
60. Drinking anything?
Polishing off the Diet Dr. Pepper.
61. Listening to?
People talking.
62. What are you thinking?
About how much I want to go home, not even gonna lie.
63. What are you waiting for?
4:30 pm!
64. Most excited about?
The weekend!
65. What is your pet peeve?
People who walk slowly side-by-side taking up an entire hallway.
66. What is your favourite thing?
Cuddling.
67. If you weren't writing these questions what would you be doing?
Working, but I'm taking a break and digesting from lunch.
Firsts
68. Best Friend?
Her name was Jenny, she was in my classes Pre-K to 2nd grade and then they moved to Florida. I always wonder what happened to her but I can't find her on Facebook …
69. Kiss?
Mike.
70. Celebrity Crush?
In fifth grade, I had a friend give me an N*SYNC photo of the band at my birthday party. Everyone put on lip stick and kissed their favorite. I went last, and kissed JC out of a sense of empathy because nobody else had. So it was probably JC, but twas all a lie.
71. Holiday?
I know this means vacation, but I have no idea, so I will say Easter, LOL.
72. Pet?
A cat my parents got as newlyweds named Decker.
73. Regret?
Being a JC-kissing faker, probably.
74. Job?
I worked in an after-school care center at a local church for 3 years.
75. Childhood memory?
Crawling from my parents kitchen into the living room, in the house I grew up in.
Which would you choose?
76. Love or money?
Money. Sorry!
77. Twitter or Facebook?
Twitter.
78. Hook up or relationship?
Relationship.
79. Dogs or cats?
Cats.
80. Coffee or tea?
Coffee.
81. Beer or wine?
Wine, but the real answer here is a rum punch.
82. Sweet or Savory?
Sweet.
83. Introvert or extrovert?
Introvert.
84. Vampires or Werewolves?
Vampires.
85. Seaside or countryside?
Seaside.
86. Summer or Winter?
Winter.
87. Books or Movies?
Books! Duh.
88. Horror or comedy?
I like both and which one I reach for depends entirely on my mood.
Random
89. Do you wish you could change the past?
No, it made me who I am.
90. Dream job?
Nonprofit manager.
91. Guilty Pleasure?
I refuse to be ashamed of the things I enjoy.
92. What are you afraid of?
Heights, bugs, guns and the dark when I am somewhere unfamiliar.
93. What did you want to be when you grew up when you were younger?
A veterinarian, then a teacher.
94. If you could have any superpower what would it be?
Teleportation.
95. If you could change anything about your life what would it be?
I'd give myself a pay raise.
96. Would you want immortality?
Only if my loved ones could join me. Including my cats.
97. If you could interview anyone dead or alive who would it be?
Anderson Cooper.
98. Would you say that you are happy?
I think "content" might be a better word.
99. What advice would you give your younger self?
He's not worth it. Don't stop reading or trying hard. You'll find your stride in college and never look back. Above all: be brave.
100. Where would you like to be in five years time?
Fulfilled.
This was a lot of  fun, thanks for posting it Katie! I tag Lauren at Northern Plunder, Kris at Boston Book Reader, Nicola at Fantastic Book Dragon, Sarah at Book Hooked Nook, and Jessica at Reading With Jessica! Thanks and enjoy!