The Couple Next Door

by Shari Lapena
Published by Pamela Dorman Books on August 23, 2016
Pages: 308
Format: Paperback
Goodreads

It all started at a dinner party. . .
A domestic suspense debut about a young couple and their apparently friendly neighbors--a twisty, rollercoaster ride of lies, betrayal, and the secrets between husbands and wives. . .
Anne and Marco Conti seem to have it all--a loving relationship, a wonderful home, and their beautiful baby, Cora. But one night when they are at a dinner party next door, a terrible crime is committed. Suspicion immediately focuses on the parents. But the truth is a much more complicated story.
Inside the curtained house, an unsettling account of what actually happened unfolds. Detective Rasbach knows that the panicked couple is hiding something. Both Anne and Marco soon discover that the other is keeping secrets, secrets they've kept for years.
What follows is the nerve-racking unraveling of a family--a chilling tale of deception, duplicity, and unfaithfulness that will keep you breathless until the final shocking twist.
The book that, it could be argued, kicked off the seismic shift in the reading population's interest toward domestic thrillers and away from terrible BDSM fanfiction disguised as literature – Gone Girl, heavyweight champion of the world – came out in 2014. Ever since then, I've been – along with half the world to be quite honest – obsessed with these pieces of bubblegum fiction that you can chew up and spit out, usually within a day. They all have the same tired plot – perfect family on the outside! But on the inside? They are not perfect.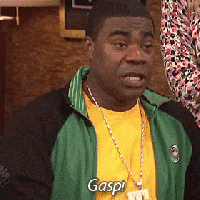 You've read this book so many times, you can't even pretend you haven't. If you've read one domestic thriller, you've read at least 25. (There are, of course, notable exceptions – particularly for books that don't follow the 'perfect couple with a ~seekrit~' formula).
The point of this? The Couple Next Door came out in 2016 – in the crushing tidal throes of dime-a-dozen domestic thriller excitement. The reviews are so positive that it makes me really question my taste in this genre of books, until I remembered that most people read this book 2-3 years ago, when things felt different. If I'd read this in 2016, I'd have loved it! Instant 4-5 stars! But now I'm older and wizened and embittered, I've read The Wife Between Us and The Flight Attendant and An Anonymous Girl, and this plot just feels like a tumbleweed standing next to them.
Rating: 
How I'd Describe This Book to a Friend
Have you heard of the Madeleine McCann case? I feel 95% certain that the premise of this book was borne at least in some form or fashion from an intense study of the McCann family vacation disaster.
In 2007, the McCann family was staying with some friends at a vacation resort in Portugal. Maddie, who was 3 years old, was in the rental apartment sleeping soundly along with her 2-year-old twin siblings when her parents went out to get some tapas with some friends who were also staying there. Maddie's parents were taking turns going to check on the kiddos roughly ever 30 minutes, and I'm not a forensic detective but the point is that Maddie (but not the twins) went missing at some point between her parents' well checks. It's been 12 years, and Madeleine McCann is still just as missing as she was then – she would be 15 years old today.
Similarly, The Couple Next Door revolves around … well, a couple next door. Anne and Marco have a 6 month old named Cora, and due to their babysitter backing out at the last minute while they're on their way out the door to a dinner party they wind up leaving Cora at their house, bringing the baby monitor with them to help assuage some parental guilt and promising to go check on her every 30 minutes. Between two of these half-hour slices of time, probably some time around 12:30 am, Cora goes missing – when Anne discovers the baby's crib empty, she expects the worse, and she's not really wrong, either.
This is a book about a couple and a police detective, primarily, trying to locate an innocent baby girl and sort out the mountain of lies they've received as a consequence. People will tell you how unexpected the twists were in this story omg – but you find out who did the kidnapping very early on and none of that changes. I'd go as far as to say that every plot point here was predictable. Would it have been had I read this 3 years ago? Probably not.
The Bottom Line
The Couple Next Door is not a bad book. It is, rather, a book that I've read so many times before, under so many names. The missing child domestic thriller has evolved into a trope now, and unfortunately I think that The Couple Next Door has fallen into that no man's land. I've read later Lapena books, and I will admit that thankfully her writing seems to become more cohesive over time, making more sense and feeling less rote and restrictive.
Overall, this is a quick read – barely 300 pages – that will leave you scratching your head and wondering why all the police officers are so inept. It's not bad by any stretch of the imagination – I'd go as far as to say it's honestly pretty compulsively readable – but if you've read newer, better domestic thrillers, this one might not be the one for you.
There's also this weird thrown-in side plot point about the next-door neighbors that felt so unnecessary and bizarre that I still don't know how I feel about it – there are a lot of half-baked ideas in here, and it's like Lapena wrote them all in and only developed a couple but forgot to take the rest out. It works, but it does so with the most sincere, impassioned mediocrity. Is that a problem? Depends on how you like your domestic thrillers, but I'd say that if you're always reading one, maybe give this one a miss – at best it's a one-and-done, day long airport read that you pick up at your departure airport and leave at baggage claim for someone else at arrivals.
"Her thoughts speed up and become less rational; her mind makes fantastic leaps. It's not that things don't make sense to her when she's like this — sometimes they make 'more' sense. They make sense the way dreams do. It's only when the dream is over that you see how odd it all was, how it actually didn't make sense at all."