Who waited until February 5th to post a wrap-up of January? Who else, might be the better question!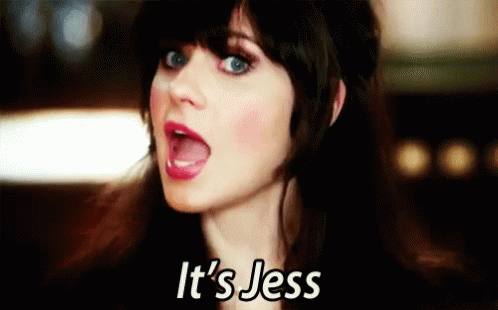 Who's that girl? It's Patricia!
I dragged myself out of my slump – kicking and screaming, but out of it nonetheless – and managed to read five books in January! I am pretty impressed, not even going to lie to you.
 Pages Read: 1,717 – an average of 343 a book
 Average Rating: 3.8 stars
I really enjoyed January's eclectic mix of books – they were such fun to read and really kept me on my toes because none of these books are really the same genre. I mean, shit, I even got some sci-fi in there. Damn.
As far as February goes … I've nestled back into my comfortable reading slump niche, but The Dream Thieves is hopefully breaking me out. From there, I'm not totally sure!
I am taking one Masters course this semester – Public Policy Analysis. Not the most exciting course, but the professor is really good and she makes it engaging, which is no small feat because I have the attention span of a gnat.
Working full-time on top of grad school is still not magically easy for me (boo), but I enjoy what I study and what I do, so it all works out! The down side is that I read slower when I'm in classes because when I get home from work, chances are good I fall asleep after dinner for a nap and then wake up, play video games, and go back to bed.
I turn 30 next month! But I don't like to think about that or it shoots some sort of red-hot panic bullet down my spine and leaves me in the fetal position like that one episode of Spongebob: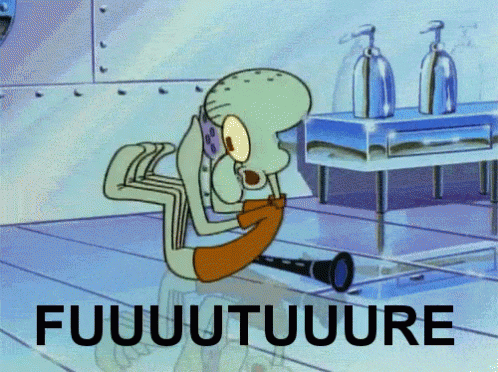 Life isn't easy these days, but I have a good time doing it and if this is how I'm gonna "bring home" my twenties, I consider myself a lucky woman.
How was your January? Are you contemplating the thin veneer of mortality as you eke closer to thirty, too? Let's talk. 😉