Between Before and After

by Maureen Doyle McQuerry
Published by Blink on February 5, 2019
Pages: 304
Format: ARC
Goodreads

"The carnage began with the roses. She hacked at their ruffled blooms until they dropped into monstrous drifts of red on the parched yellow lawn … Only two things kept my mother grounded to us: my uncle Stephen and stories."
Fourteen-year-old Molly worries about school, friends, and her parents' failed marriage, but mostly about her mother's growing depression. Molly knows her mother is nursing a carefully-kept secret. A writer with an obsession for other people's life stories, Elaine Donnelly is the poster child of repressed emotions.
Molly spends her California summer alternately watching out for her little brother Angus and tip-toeing around her mother's raw feelings. Molly needs her mother more than ever, but Elaine shuts herself off from real human connections and buries herself in the lives and deaths of the strangers she writes about. When Uncle Stephen is pressed into the limelight because of his miracle cure of a young man, Elaine can no longer hide behind other people's stories. And as Molly digs into her mother's past, she finds a secret hidden in her mother's dresser that may be the key to unlocking a family mystery dating to 1918 New York—a secret that could destroy or save their future.
I am, as my grandmother would likely have said, pleased as punch to be part of the blog tour for Between Before & After thanks to the fine people over at The Fantastic Flying Book Club! Today is day 4 of the blog tour, and there are still plenty of stops to go after mine – please go check out the tour schedule over here on the blog tour page!
Rating: 
How I'd Describe This Book to A Friend
BB&A is told in a dual perspective format, and flip-flops between the 1910s and the 1950s with grace and ease. In the 1910s we have a young lady named Elaine who is a young teenager, living with her mother, father, little brother Stephen and baby sister Claire. One day, influenza sweeps over their little borough in New York, Elaine loses her mother and baby sister in one fell swoop, and her life is never the same. As Elaine and Stephen get older, they struggle with the day-to-day complications of living with a father who has turned to alcohol to numb the pain, and in turn they are drowning in debt and the inability to make ends meet. Elaine grows bitter and angry, hardened to the world, while Stephen plods along stalwartly beside her, believing in magic and miracles as young boys do.
On the other side of the coin, we watch Molly grow in the 1950s. Molly lives with her single mother and younger brother, Angus. She is determined to be a great writer when she grows up, and spends her spare time scribbling furiously in notebooks like so many of us did as children. Molly's mom – the same Elaine we watch grow through the 1910s – has some secrets that have managed to stay buried and hidden away for years now. But that doesn't mean that Molly will just stand idly by and let that happen, either – secrets are meant to be shared, whispered in dark spaces and into tight corners, after all.
This is a book about the relationship between a mother and daughter, but it is so much more than that and to call it thus would be an insult to the author. This book is about the bond between siblings, the tenuous nature of belief and blind faith. About carrier pigeons and found family, picnics and first love. We watch Molly slowly unravel pockets of her mother's past as we also watch Elaine grow up in chapters alongside her daughter's, and while Molly finds her mother callous and bitter sometimes, we see Elaine for what she is – a woman who had to grow up far too fast, in far too terrible circumstances.
This doesn't even touch on the beautiful, wonderful B story involving adult Elaine's brother Stephen praying over a student at his school and curing (?) a brain tumor of his. Was it a miracle? Was it science? And why is Elaine so on edge about it when Molly and Angus are so thrilled? I loved this storyline – it was just enough to keep you interested without taking away from the primary plots.
Elaine's story might have taken place 100 years ago, but you'll empathize with her like she's your longtime very best friend. And that is not an easy feat to achieve – in fact, it hasn't struck a chord in me since I cared about Samantha and the rest of the American Girl gang in the 1990s.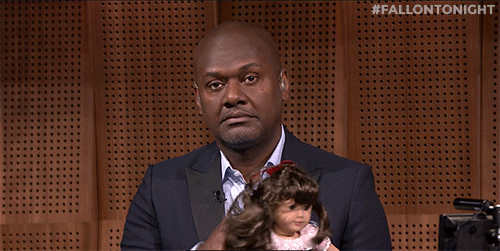 The Bottom Line
Each main character in Between Before & After is redeemable, and that's what makes it so frustrating in the best way possible at times. You want to grab them and shake their shoulders, tell them what you know that they don't. We have the honor of seeing Elaine and Stephen both as young children and as full-grown adults, and we see their mannerisms evolve as they grow. Through their eyes, we see so much develop: the Spanish flu outbreak, the first McDonalds restaurants, even things like baseball games being newly permitted on Sundays – things you never think about. I enjoyed Molly and her spunky attitude, but my heart belonged with Elaine and Stephen the entire time.
The only thing that kept me from giving this book a full 5 stars was that some of the other characters were a bit forgettable. There is a family that Elaine and Stephen spend a lot of time with, and by the end of the book I couldn't remember who anyone was/their relation to each other – all of the Mr. and Ms. So-and-so's all bled together. Other than that, though, Between Before & After is a rich tapestry of a book that deserves all of your love and attention. I am not a historical fiction person, but I drank this book up, and I know you will too.
"When people ask for a miracle, they think they are sending in an order to be fulfilled. But miracles are terrible things. […] Terrible meaning awesome, full of fearsomeness and wonder. You can never know the consequences one your life has been invaded."
"Let me give you some advice: let all of this go. Guys don't like girls who are different, girls who overthink things." […] My pulse pounded in my ears. "I'm not going to stop thinking because it makes some guy uncomfortable. I'll ask whatever questions I want!"