The Vanishing Stair (Truly Devious, #2)

by Maureen Johnson
Published by Katherine Tegen Books on January 22, 2019
Pages: 384
Format: Hardcover
Goodreads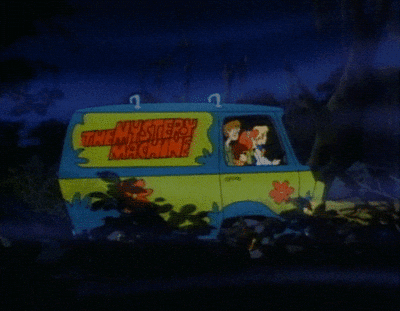 I read a lot of what can be considered the "standard" Maureen Johnson fare back in high school – you know, 13 Little Blue Envelopes, that sort of thing. But because romances were never really my style, I was never intrigued by anything else she wrote – I was young and silly and put her in a "gross, ew, touchy-feely love ewwww" box and made sure that bitch was shut tight with a nail gun.
However, last year I got that box out of storage, dusted it off, and winced when I saw the insides – why was 2005 me so mean, and why did she do so much pigeon-holing? Maureen Johnson had been published for ages, surely she was more than just a YA mushy-gooey romance writer. And you know what, reader? I was damn right.
Don't judge a book by its cover. Unless it's the Truly Devious series, because those covers are phenomenal, did you see how the two books look next to each other? They look good.
Rating: 
How I'd Describe This Book to a Friend
It's difficult to say a whole lot about The Vanishing Stair, because just about anything I can say about the plot is a dead giveaway of what happened in Truly Devious. Unlike Nancy Drew or the Hardy Boys or your favorite Babysitters Club Super Special Mystery, you can't just pick up book 2 in this series and expect to be caught up on any pertinent details. The first book is a must for anyone who thinks they might want to delve into this world, and I can safely say that it's totally worth your time.
Take everything you love about the environment of Hogwarts – the giant statues, the rolling hills, the perfect weather – and plop it down in Vermont. Populate the campus with the most intelligent, eccentric teenagers you could find, throw in a decades-old double-murder/kidnapping, and spice it up with some believable, grounded, gentle flirting with young love. You've got an approximation of Truly Devious at this point, but it still does the concept a disservice. Stevie Bell is an enchanting, sweet, anxious marshmallow of a teenage girl who must be protected at all costs, and I love her. Seeing a crossover somehow that hooked her up with Blue from the Raven Cycle would make my life complete.
We worry about sophomore slump a lot, especially when it is the second book in a trilogy. I can't lie and say that The Vanishing Stair wasn't slow to start – that was what kept it from a five star read in my book – but once it picked up about 30% of the way in, I can promise that it was a fast, whip-smart ride that left me breathless and wanting to chuck the book out a window when I turned that final page.
The Bottom Line
This book and its predecessor pack a beautiful punch that I urge anyone who enjoys a good, old-fashioned Agatha Christie-level mystery with riddles and intrigue to pick up. It not only has a great running riddle we spend two books trying to solve, but it also has:
A+ ace rep – one of the girls in Stevie's dorm is dating a young person who uses "they/them" pronouns. No one bats an eye. It is not the focal point of their identity, rather it's just part of them. I loved how refreshing that was.
A+ anxiety rep – Stevie has what I imagine is generalized anxiety disorder, and a couple of times throughout both the first and second novels we see her begin to panic – Johnson nails the feelings and sensations that go along with the rising tidal wave of a panic attack, and I so appreciate her for that. Every book I can think of that has anxiety as part of its framework makes the character's anxiety the focal point of the entire novel – it's really nice to have a main character who has anxiety, but her identity is not anxiety itself.
Just read it. These are really good books, you guys, coming from an adult thriller lover. Seriously, just give the first book here a try.
"All the money, all the power – none of it compares to a good book. A book gives you everything. It gives you a window into other souls, other worlds. The world is a door. Books are the key."