The Mother-in-Law

by Sally Hepworth
Published by St. Martin's Press on April 23, 2019
Pages: 340
Format: Hardcover
Goodreads

Someone once told me that you have two families in your life - the one you are born into and the one you choose. Yes, you may get to choose your partner, but you don't choose your mother-in-law. The cackling mercenaries of fate determine it all.
From the moment Lucy met Diana, she was kept at arm's length. Diana is exquisitely polite, but Lucy knows, even after marrying Oliver, that they'll never have the closeness she'd been hoping for.
But who could fault Diana? She was a pillar of the community, an advocate for social justice, the matriarch of a loving family. Lucy had wanted so much to please her new mother-in-law.
That was ten years ago. Now, Diana has been found dead, leaving a suicide note. But the autopsy reveals evidence of suffocation. And everyone in the family is hiding something...
Guess who's got two thumbs and finally has her blog back under her jurisdiction set up the way she likes?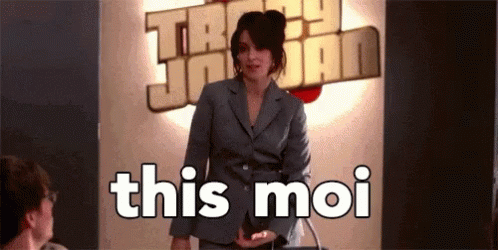 Take my advice, kids: don't host with GoDaddy. Or if you do, and your site is set to expire but you can't afford to pay the arm and a leg they are asking to renew it, know that when they say they're going to take your site down they mean it. And that if you want it back, you'll have to pay them another $100 on top of the renewal fee for that pleasure. Let me just say that they have been a damn delight, and by that I mean I've shed real, live tears over this more than once.
But anyway, I've been in a pretty legitimate reading slump for what feels like months now. I've read books, but nothing to write home about. But I found this book suggested by Modern Mrs. Darcy, and I usually think they have some pretty good suggestions. So I picked it up from the library and inhaled it in two days. Anyone who knows me will tell you that I am always reading a book, I carry it with me everywhere, but I do so painfully slowly. So for me to read a book, even one that is just a smidge over 300 pages, in 2 days is nothing short of a damn Christmas miracle. That alone should tell you that this is an interesting read!
Rating:
How I'd Describe This Book to a Friend
Lucy's mother-in-law, Diana, is a colossal bitch, plain and simple. She is callous and cold, and seems to only have love for her husband and grandchildren. While she does adore her own children – Lucy's husband Ollie and his younger sister Nettie – she is not about to help them financially, despite the fact that she has more money than she knows what to do with. Diana runs a charity for pregnant immigrant women, helping them get services they might need and supplies they don't have, but she hardly seemed to bat an eye when Lucy was pregnant with her own three kids. So yeah, Diana kind of sucks.
So you can imagine that Lucy was not deeply heartbroken to learn that Diana had died by suicide, a note found in her desk drawer and a bottle of poison in her hand. But when the police learn that there was no poison in her system, and there seemed to have been signs of a struggle, eyes start to turn to the family. If it wasn't a suicide, but a homicide, who on earth could have killed Diana? And why?
Everyone has a motive. Diana's husband has already passed earlier in the year, so there is a substantial inheritance waiting for Ollie and Nettie, along with their spouses. Ollie has a failing business and is facing bankruptcy. Nettie's husband is cheating on her, and she is trying to raise money for IVF treatments. Lucy just plain hated the woman. But someone killed her, and finding out why is what makes this story so addictive.
The Bottom Line
The Mother-In-Law is told through two perspectives: Lucy and Diana's. It flits back and forth, from past to present as we learn about Diana and Lucy's tumultuous past. We see the world through Diana's eyes via flashback, an attempt to humanize her that does mostly work. I went from not being able to stand the woman to truly feeling for her by the end, which made it all the more sad and dark when we learn of her demise. We also see Lucy's perspective, and are increasingly irritated as we realize that so many of these issues are just communication breakdown, and if these ladies would learn how to communicate so much heartache could be avoided!
I docked The Mother-In-Law a star for two reasons, the first being that this is not a thriller. It's touted as one, and that's likely where you'll see it shelved. But in my book, The Mother-In-Law is more of a suspense mystery – if it had a soundtrack, it would be a tense, choppy violin. We know from the book flap that Diana has died, so this is not news. The flap also tells us it is not a suicide, but a murder. So we don't get any big reveals until closer to the finale when we learn the "who, what, when, where and why?" of the whole situation. The other reason I docked it a point would be the ending, which is a personal preference but to me falls under the "big red bow happy ending" category which drives me nuts.
If you want a proper "domestic thriller," this is not your book. But if you want a "beach read" suspense story where the characters are all very well fleshed-out, look no further. I very much enjoyed my time spent with Diana and Lucy, and this will not be my last Sally Hepworth novel to be sure.
"I could have written more, but in the end, there's really only two pieces of wisdom worth leaving behind. I worked hard for everything I ever cared about. And nothing I ever cared about cost a single cent."