Lock Every Door

by Riley Sager
Published by Dutton on July 2, 2019
Pages: 384
Format: Hardcover
Goodreads

First and foremost, I'd like to thank the team over at The Fantastic Flying Book Club for giving me a spot on the blog tour for one of my most anticipated reads of the year, Riley Sager's Lock Every Door! I was so excited I squealed when I got the email – I had been in the process of preordering the book when it came through – and our buddies at Dutton were sweet enough to send a copy to me for review. I can't thank both the FFBC and Dutton teams for giving me this opportunity! Stay tuned towards the end of the blog, where you'll find a link to enter and win one of seven (SEVEN!) copies our friends at Dutton are giving away. Be sure to check out the other blog tour stops here, too!
Rating: 
How I'd Describe This Book to a Friend
I have devoured and praised both of Sager's previous novels – Final Girls and The Last Time I Lied – and so I knew that we were going for a threepeat (one of the only sports words I know) of good times and unexpected twists. I was not wrong, and I'm so glad to be able to say that.
Lock Every Door takes place in a gorgeous, historic New York apartment building – the Bartholomew – a place so real that I genuinely believed it existed and I could go stay there, and I still kind of assume if I go to Central Park and stand in the right spot I'll see its gargoyles peering down at me. Unlike previous Sager novels, our narrator is 100% reliable, a young 25 year old woman named Jules who is down on her luck and desperate for something good to happen after losing her job and her boyfriend on the same fateful day. Jules has a pretty awful tragic backstory, now an orphan after her older sister's tragic disappearance years ago, and her parents' deaths a mere two years later. Alone, rudderless, and mired with student loans and debts, she feels hopeless. I might be 30 and not 25, but girl, same.
When Jules finds an ad in the paper asking for an apartment sitter, she assumes it's nothing but decides to apply anyway, figuring it'll get her off her best friend Chloe's sofa for a few days and maybe give her a little money to throw at her never-ending bills. What she does not expect, however, is that she's apartment sitting for an apartment at the Bartholomew, recently vacated after an elderly tenant passed away, or that they are offering her the jaw-dropping sum of $12,000 to stay there for three months while the deceased's sons get her affairs in order.
You mean she'll get paid far more than anyone should get paid to sit in an apartment and make sure it's occupied for twelve weeks, while she applies for jobs and gets back on her feet? And they accept her on sight, after a few simple questions?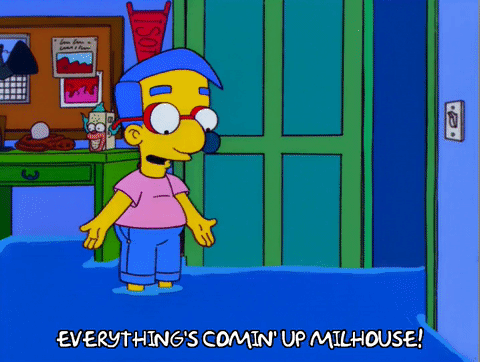 There are a few rules Jules must agree to before she begins her tenure at the Bartholomew – and some are a little odd. She is not allowed to spend the night anywhere but her assigned apartment, and she may not invite over any friends. Weirder still, she is not to speak to any of the residents unless spoken to – they value their privacy and are Very Busy Being Rich – and may not post about anything related to her temporary home on social media. She is not the only young apartment-sitter, though – there are two others, and they seem kind enough. Jules is poor and desperate enough to agree to just about anything, so with that she accepts the position and the keys to her new apartment on the top floor of the Bartholomew, apartment 12A.
Jules meets some residents, and two of the other apartment sitters, including another young woman who moves and talks and just plain exists at a mile-a-minute frenzied pace named Ingrid. Ingrid is so relieved to meet someone she's allowed to fraternize with, and after spending an afternoon in the park together, Ingrid and Jules make a standing date to have lunch together each day. Something odd happens that night, though, and Ingrid never shows up the next afternoon to eat with her. Jules' texts and calls to Ingrid all go unnoticed, and she just can't shake the feeling that there is something much more sinister at the Bartholomew than they are letting on.
The Bottom Line
Is this my favorite Riley Sager book? No, I'd have to say that honor stays with Final Girls. However, this is a fun book, and I really had a great time with it. It took a minute to set the stage and really get the pacing going, but once I was about 50 pages in I couldn't put it down, and I devoured the final 150 pages or so in one afternoon. (I am a slow, methodical reader, so this means a lot, even if it doesn't sound like it).
The characters are, as always, Sager's forte combined with his settings. We really know Jules and Ingrid and all the residents of the Bartholomew that we come into contact with, from Greta the reclusive author to Nick the hunky doctor, and everyone in between. The best character by far, though, is the Bartholomew itself. It's a living, breathing building that could come to life at any moment and swallow you whole, and this thrusts you even further into Jules's world as you try to keep up with her, peeling back layers of the building's rich history. It is the villain, and at the same time it is just a building and can't control anything that goes on behind its doors. You want to hate it, but you can't because it's just an apartment building.
Lock Every Door gave me major Harriet the Spy vibes, and I felt like I was riding a dumbwaiter with Harriet again, looking for clues about the people in her neighborhood. This was such a delight, and Sager's characterization only serves to develop and grow exponentially with every story he writes. I cannot wait for his fourth book next year.
What kept this from being a five star read for me? I'd have to say the ending. I have gotten used to a final twist of the knife from Sager in the 11th hour, with less than 20 pages to go – sometimes on the final page – there's a gut punch plot point that really makes your jaw skim the neckline of your shirt. Lock Every Door, for all its delights, does not do that – its epilogue is clean cut and serves to tie together the story, but unfortunately it falls victim to the dreaded Big Red Bow Ending that I hate and did not expect to see coming. If you can get past that, however, please give Lock Every Door a chance – I truly didn't see most of the plot coming, and the characters were such fun. This is a spine-chilling story from start to finish, and I highly recommend you throwing it in your commute bag, plane carry-on, or just on top of your bedside table. Just read with the lights on, and remember to lock your front door.
"Never take anything you haven't earned, my father used to say. You always end up paying for it one way or another."
Dutton has been kind enough to offer up seven copies – US only – of Lock Every Door to blog readers who follow along the blog tour. Thanks for stopping by, by the way! There is a rafflecopter page set up here for all of your giveaway entering needs. Good luck!