The Whisper Man

by Alex North
Published by Celadon Books on August 20, 2019
Pages: 368
Format: Hardcover
Goodreads

In this dark, suspenseful thriller, Alex North weaves a multi-generational tale of a father and son caught in the crosshairs of an investigation to catch a serial killer preying on a small town.
After the sudden death of his wife, Tom Kennedy believes a fresh start will help him and his young son Jake heal. A new beginning, a new house, a new town. Featherbank.
But the town has a dark past. Twenty years ago, a serial killer abducted and murdered five residents. Until Frank Carter was finally caught, he was nicknamed "The Whisper Man," for he would lure his victims out by whispering at their windows at night.
Just as Tom and Jake settle into their new home, a young boy vanishes. His disappearance bears an unnerving resemblance to Frank Carter's crimes, reigniting old rumors that he preyed with an accomplice. Now, detectives Amanda Beck and Pete Willis must find the boy before it is too late, even if that means Pete has to revisit his great foe in prison: The Whisper Man.
And then Jake begins acting strangely. He hears a whispering at his window...
Alex North is a pseudonym for an already-established crime author whose identity I very much wish I knew, because I have desperately got to get my hands on everything they've written. When Book of the Month included more than one thriller on August's list, I picked The Turn of the Key but quickly regretted not nabbing The Whisper Man as an add-on, because I had heard nothing but amazing things. However I was able to snag a copy off someone on Facebook for $10 and inhaled it in just four days – something unheard of for me, as I rarely read that much, especially when I'm trying to finish graduate school. But I love a good thriller, and while this one has many of the same threads as others, it is unmistakably unique, and I have absolutely adored it.
Rating:
How I'd Describe This Book to a Friend
Tom Kennedy is a widower – an author who seems to have lost his muse alongside his wife. His young son, Jake, is 7 years old and beginning to display some oddball behavior – he really likes to talk to his imaginary friends, and he draws very elaborate, intricate scenes of battles that might appear as simply chaos to the untrained eye. But Tom has a hard time identifying with Jake – his wife did all that touchy feely bonding stuff – and so Tom has decided that his best choice is to up and move his little fractured family to Featherbank – where they'll be safe.
Unfortunately for Tom, Featherbank is far from safe. 20 years ago Frank Carter terrorized the children of Featherbank, kidnapping and systematically murdering five young boys. Called "The Whisper Man" on playgrounds, Frank Carter would stand outside your window, your door, and form a friendship – gain your trust. Then he'd whisk you away in the blink of an eye, and your family would never see you again. There is a Freddy Krueger-caliber creepy jump rope rhyme and everything: the Whisper Man's lore is on point. It is all that remains of Frank Carter's legacy.
If you leave a door half open, soon you'll hear the whispers spoken.
If you play outside alone, soon you won't be going home.
If your window's left unlatched, you'll hear him tapping at the glass.
If you're lonely, sad, and blue, the Whisper Man will come for you.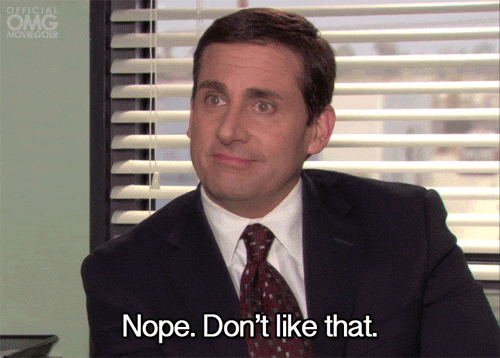 Amazing. Anyway, Frank Carter has been in prison for years now, and the bogeyman of Featherbank is gone. Well, that's what we all thought – until one day a little boy named Neil goes missing, right before Tom and Jake move into the creepy old house that scares the neighborhood kids, and then one night Jake hears a whisper at his second-story window …
The Bottom Line
We see a few different POVs in The Whisper Man – Tom's and Jake's, Jake's being especially strong as he is the only character who speaks in first person. We also see a couple of police officers – Amanda Beck, who is trying her hardest to find Neil, and DI Willis, who was not able to find Frank Carter in time decades ago and still has demons that haunt his every waking moment (and half the time, his dozing ones too). These characters are all distinctive and enjoyable to read, and at no point was I ever bored. We even get a couple of chapters from the POV of the Whisper Man himself – though unfortunately they don't lend us anything except a chill to our spines, nothing is given away about his identity.
From Tom and Jake's new house, with creaking floorboards upstairs when nobody is home and an imaginary friend of Jake's called the boy in the floor, to the prison rooms where Frank Carter is interviewed by DI Willis, you really feel the palpable dread and fear that the Whisper Man has breathed into this sleepy little town. There is also an amazing sub-plot about being a widower and single parent that I really appreciated, having been widowed myself very young (though I have no children) – we see widows all the time, but it's so rare to see a widower, and even rarer still to see a widower who just doesn't know what to do. The fog of grief is real and palpable here.
My only criticism is that I wish we saw more of Jake's point of view, or maybe more of one of the little boys from the past. While what happened to these kids is harrowing, there was a lot left to the imagination that I wish got filled in, at least a little. That is my only criticism, however, and it pales in comparison to all of the amazing stuff going on in this novel. While reading the last 50 pages or so, my Alexa's timer went off and I swear I jumped so high I almost put a dent in my ceiling. If that doesn't speak volumes, I'm not sure what will.
Just remember: lock your damn doors, and don't let your kids have access to those keys. You never know who they'll let in, especially if it's their imaginary friend …
It's not going to be easy, and I need to start with an apology. Because over the years I've told you many times that there's no such thing as monsters.

I'm sorry that I lied.