Stillhouse Lake (Stillhouse Lake, #1)

by Rachel Caine
Published by Thomas & Mercer on July 1, 2017
Pages: 286
Format: Paperback
Goodreads

Gina Royal is the definition of average—a shy Midwestern housewife with a happy marriage and two adorable children. But when a car accident reveals her husband's secret life as a serial killer, she must remake herself as Gwen Proctor—the ultimate warrior mom.
With her ex now in prison, Gwen has finally found refuge in a new home on remote Stillhouse Lake. Though still the target of stalkers and Internet trolls who think she had something to do with her husband's crimes, Gwen dares to think her kids can finally grow up in peace.
But just when she's starting to feel at ease in her new identity, a body turns up in the lake—and threatening letters start arriving from an all-too-familiar address. Gwen Proctor must keep friends close and enemies at bay to avoid being exposed—or watch her kids fall victim to a killer who takes pleasure in tormenting her. One thing is certain: she's learned how to fight evil. And she'll never stop.
Look, Stillhouse Lake came out nearly 2 1/2 years ago and I somehow slept on this series until now. This means that all this time, I could have been reading these books. So many hours, wasted on books that weren't Stillhouse Lake. How many books have I DNFd because they bored me, when I could have been reading Stillhouse Lake? I just …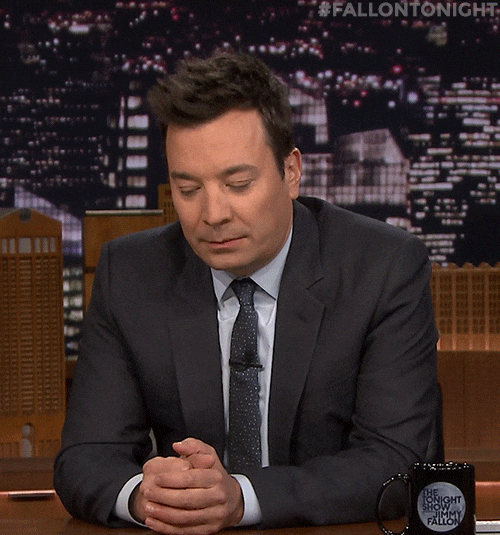 Rating, If It Weren't Obvious:
How I'd Describe This Book to a Friend
Gina Royal had a pretty standard, "white picket fence, 2 1/2 kids, hardworking husband" sort of life, and she was happy for it. Unfortunately for her, that all went to shit in a spectacular fashion one seemingly banal day. Upon arriving home with her two kids in the backseat, she realizes the street is swarming with police cars, and that a drunk driver has careened into her garage and collapsed it. Tough break, right? But then the police handcuff her and arrest her – talk about a bad day. She clearly had nothing to do with this drunk driving situation – she wasn't even home.
Only then the police show her what was in her garage – alongside the bog standard pegboard of tools and equipment, there was a wire noose hanging from the ceiling. With a young, dead woman on it. With her skin flayed off. Apparently, Gina's husband's "work projects" in the garage were not simply making bookshelves for their kids' rooms, huh? What do you do when the man you love, who you thought you knew, turns out to be a serial killer?
The bulk of the book takes place a few years later. Gina's husband, Melvin, is now in prison for life, awaiting the death penalty, for killing over a dozen young women and sinking their bodies in nearby waters. Gina was arrested, but ultimately acquitted, and now she lives states away on Stillhouse Lake, Tennessee – only now her name is Gwen, her daughter's name is Atlanta, her son's name is Connor, and she's constantly on the move. Gwen is not guilty – she had nothing to do with her husband's sick schemes, but she is caught up in a web of Internet mob mentality, constantly bombarded with death threats and angry rumblings from armchair police officers who just know she was in on Melvin's bullshit.
Luckily she has managed to find a friend in a former Internet troll, Absalom, who has twice now concocted them new identities, helped them escape the avalanche of death threats. She always has a gun on her, is constantly looking for ways out of any given situation. Atlanta (Lanny) and Connor are a young teenager and a preteen, respectively, and are really beginning to push back against her archaic rules – they aren't allowed to have smart phones and have to be constantly setting and checking the house's alarm systems, wherever they're living. Nothing is permanent in Gwen's world – her daily routine of checking the Internet for people on her scent even all these years later is what keeps her going, along with her newly-earned concealed carry permit and the notion that they could up and move at a moment's notice, the second someone figures out who they are.
Gwen's little family has a good feeling about Stillhouse Lake, though – it's quiet and placid, the neighbors are nice enough, and she really likes this one guy who lives nearby named Sam who helps her build a deck and fix her roof. Her kids really take a shining to him too. Gwen gingerly, slowly begins to put down roots.
And then a flayed body turns up in Stillhouse Lake, almost right outside her door.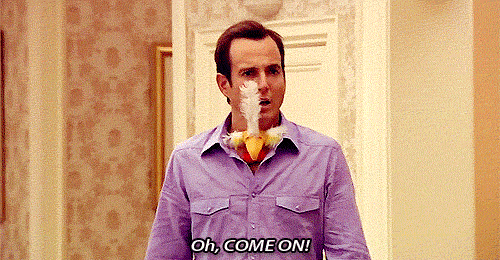 The Bottom Line
Gwen kicks ass. She is the height of "feminist asskickery," and I greatly enjoyed being in her mind. She isn't flawless, and she's not some uber woman who is a perfect shot. Rather, she's a suburban mother who has terrible PTSD and is trying to do right by her children, even if it means they resent the Hell out of her for it. Stillhouse Lake can be seen as a story of family dynamics and growing pains just as much as it is a domestic thriller – it's about the bond between a mother and her children, daring to trust others again after you've seen something so horrible you don't know you'll ever recover.
Nobody in this book is a caricature, and everyone is a suspect – when the body shows up on the lake, you stay in Gwen's mind as she tries to find out who is doing this to her – you just know Mel is orchestrating this from death row, but you can't quite figure out how. Anyone could be in on this, and Gwen thinks as much – and frankly, so do you. I am usually pretty good at figuring out the culprit in books like this, but admittedly I had no idea about this one until it slapped me in the face. I adore that about Stillhouse Lake. Her husband Mel is a chilling, creepy son of a bitch and I loved to hate him. Her brief interactions with him are terrifying.
The (only) downside here is that this book ends on a massive cliffhanger – I mean it's huge. The good news is that there are 2 other books already out in the series, with the 4th installment coming out in early 2020! I think one of my partners for a book swap I am doing bought me book 2 because it has mysteriously vanished from my Amazon wishlist – a good thing, too, because I almost just snapped it up with overnight shipping. One thing is for sure, I'll be going back to Stillhouse Lake as soon as I can.
Well, two things for sure: I'll be going back to Stillhouse Lake as soon as I can, and Melvin Royal is a piece of hot garbage.
"Everyone runs from the monster. Except the monster slayer."
"Everybody gets mean stuff on the Internet, Mom. You shouldn't take it so seriously. Just ignore [the trolls]. They'll go away." That, I think, is a maddening thing to say on so many levels. As if the Internet is a fantasy world, inhabited by imaginary people. As if we're ordinary people in the first place. And most of all, it's such a young male thing to say, this automatic assumption of safety. Women, even girls of Lanny's age, don't think that way. Parents don't. Older people don't. It reveals a certain blind, entitled ignorance to how dangerous the world really is."