The Sweeney Sisters

by Lian Dolan
on April 28, 2020
Format: ARC, Paperback
Goodreads

An accomplished storyteller returns with her biggest, boldest, most entertaining novel yet—a hilarious, heartfelt story about books, love, sisterhood, and the surprises we discover in our DNA that combines the wit of Jonathan Tropper with the heart of Susan Wiggs.
Maggie, Eliza, and Tricia Sweeney grew up as a happy threesome in the idyllic seaside town of Southport, Connecticut. But their mother's death from cancer fifteen years ago tarnished their golden-hued memories, and the sisters drifted apart. Their one touchstone is their father, Bill Sweeney, an internationally famous literary lion and college professor universally adored by critics, publishers, and book lovers. When Bill dies unexpectedly one cool June night, his shell-shocked daughters return to their childhood home. They aren't quite sure what the future holds without their larger-than-life father, but they do know how to throw an Irish wake to honor a man of his stature.
But as guests pay their respects and reminisce, one stranger, emboldened by whiskey, has crashed the party. It turns out that she too is a Sweeney sister.
When Washington, DC based journalist Serena Tucker had her DNA tested on a whim a few weeks earlier, she learned she had a 50% genetic match with a childhood neighbor—Maggie Sweeney of Southport, Connecticut. It seems Serena's chilly WASP mother, Birdie, had a history with Bill Sweeney—one that has remained totally secret until now.
Once the shock wears off, questions abound. What does this mean for William's literary legacy? Where is the unfinished memoir he's stashed away, and what will it reveal? And how will a fourth Sweeney sister—a blond among redheads—fit into their story?
By turns revealing, insightful, and uproarious, The Sweeney Sisters is equal parts cautionary tale and celebration—a festive and heartfelt look at what truly makes a family.
I am so excited to be a stop on the blog tour for The Sweeney Sisters by Lian Dolan, which came out on April 28th! I know contemporaries are not usually my thing, but something about this one drew me in to it on instinct, and I was delighted to be accepted for the tour! There are a bunch of other bloggers on this one – please go check them out over here on the Fantastic Flying Book Club's web page for the tour for The Sweeney Sisters! I have toured with several of these fabulous people before, and they always delight me with their opinions.
Rating: 
How I'd Describe This Book to a Friend
In idyllic Connecticut live the Sweeneys – matriarch Maeve, patriach William, and their three daughters: Liza, Maggie, and Tricia. Maeve is a poet and doesn't quite fit into the picturesque small town atmosphere, while William is a bestselling novelist, famous for sprinkling kernels of truth from his life into his fiction. And of course their three daughters: the titular Sweeney sisters. Liza, headstrong and take-charge, who grows up to own an art gallery and be the only sister married with children, Maggie, the free spirited rulebreaker who loves to shirk responsibility and both kiss and tell, and Tricia – the athlete who grows up running from her problems (physically) and channels that nervous energy into being a great lawyer as an adult. When the girl are all still young, Maeve passes away of cancer. For a while, it's just the girls and their father – and then one seemingly random early-summer day, when all three Sweeney sisters are living their normal day-to-day lives, William Sweeney passes away.
It is their father's death that brings all three sisters back to their home town, though Liza never left. It is there they learn that their father was in debt up to his eyeballs, and that his publisher is riding them like a horse for rights to their father's unpublished final book – it is somewhere in his house, they are told, and they must find it for it to be published. While the sisters come from different walks of life, it is their coming together after their father's death that unites them – that, and their secret fourth sister.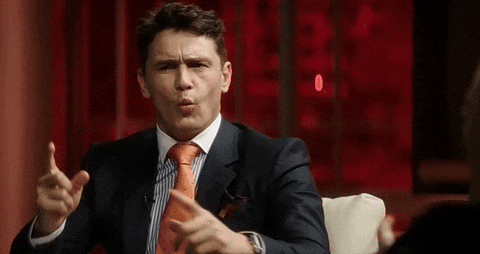 Turns out a long time ago, before even Liza was born, William Sweeney had an affair with a young woman, and fathered her baby. He knew this, but never made any attempt to reconcile or meet his daughter. Serena – the fourth Sweeney sister – was raised next door to the Sweeney household by her overbearing mother and good-hearted, model train collecting father. And until William Sweeney died, she had no idea she came from any other stock. Serena is a journalist, and a damn good one at that – a trait clearly coming from her father's bloodline. And when Liza, Maggie and Tricia find out there is a fourth sister – an interloper who gets 25% of their father's estate, no less – they are less than enthused about meeting her, much less embracing her.
This is a story about not just finding their father's missing manuscript and getting to know Serena, but also coming to terms with what it means to be female in a mans' world, the bond of sisters, and the legacy we leave behind.
The Bottom Line
DNA test stories are all the rage right now, and with good reason – it's such a unique, interesting concept to explore! I very much enjoyed my summer in Connecticut with the Sweeney sisters – my favorite being Tricia (I have a Rhetoric degree and almost went toward law, and my name is Patricia too), and their various hangers-on – this being a contemporary womens' fiction book, you know there are a lot of fun guys to meet.
Where this book fell flat for me was the sheer privilege it stems from. The sisters are all fairly wealthy and doing well for themselves, and everything seems to revolve around money in a way that's hard for me to empathize with them. When their beloved dad dies, the first thing they want to know is how much money he left them. Yikes. These are people living in an area where everyone "summers" somewhere else – a verb I've never considered, much less lived. It was hard to relate to the sisters as much as I wanted to, because every little thing they did just exuded a privilege I've never even come close to having. I docked stars for this, and the fact that it has a bit too much of a big red bow ending for my liking – that said, it's a contemporary with a generous side dish of romance, and those do tend to go really only one way.
That said, this book shines in its commentary. It is powerful, and draws some stark lines. William Sweeney was not just a great guy – he had a dark side, drinking and gambling problems, and he clearly cheated on Maeve for Serena to be born. Serena, who he did not and would not accept, or even meet, before he died. This story deals heavily with coming to terms with that – when our idols aren't who we thought they were, and when we grow up and realize/learn things we never even knew as children. My own grandfather, for instance, had a bit of a drinking problem – but until someone had mentioned it to me as an adult, I had had no idea! He was my Papa, and he was perfect in my eyes. When the wool falls off your eyes and you realize the "grown ups" are just as fallible as everyone else … that's what this book is about.
I am so glad I got to read Lian Dolan's latest, and I hope you might be too! Click here to be entered to win a copy of The Sweeney Sisters of your very own – contents ends on May 12, 2020 – sorry, international friends, but this one is US only.
"I need to sit a second and read some of this. Like Stop, Drop, and Read," Maggie said, recalling the game they used to play as children with their mother on rainy days. In the middle of picking up the house or a fight between the sisters, Maeve would call out, "Stop, drop, and read." The sisters would scramble to find the nearest book or magazine and for the next ten minutes, the house would be quiet."