Recipe for a Perfect Wife

by Karma Brown
Published by Dutton Books on December 31, 2019
Pages: 336
Format: Hardcover
Goodreads

In this captivating dual narrative novel, a modern-day woman finds inspiration in hidden notes left by her home's previous owner, a quintessential 1950s housewife. As she discovers remarkable parallels between this woman's life and her own, it causes her to question the foundation of her own relationship with her husband--and what it means to be a wife fighting for her place in a patriarchal society.
When Alice Hale leaves a career in publicity to become a writer and follows her husband to the New York suburbs, she is unaccustomed to filling her days alone in a big, empty house. But when she finds a vintage cookbook buried in a box in the old home's basement, she becomes captivated by the cookbook's previous owner--1950s housewife Nellie Murdoch. As Alice cooks her way through the past, she realizes that within the cookbook's pages Nellie left clues about her life--including a mysterious series of unsent letters penned to her mother.
Soon Alice learns that while baked Alaska and meatloaf five ways may seem harmless, Nellie's secrets may have been anything but. When Alice uncovers a more sinister--even dangerous--side to Nellie's marriage, and has become increasingly dissatisfied with the mounting pressures in her own relationship, she begins to take control of her life and protect herself with a few secrets of her own.
I fell in love with this book when I saw its delighful cover on YouTube, back in January. Recipe is made to look like an ancient, faded cookbook – its dust jacket is cracking, and it's even textured in a couple of ways to make you feel like you're holding a 70 year old book in your hands, even though it was printed a mere 6 months ago. I purchased this book before a work trip to California, packed it in my carry on, and then forgot to read it when I got distracted by the new Hendriks & Pekkanen release. Needless to say, I was cleaning out that backpack I used as a carry on 5 months later when I extracted my copy of Recipe for a Perfect Wife and said "Oh crap I never even read this!" I sat on the carpet in front of my TBR cart, shoved aside the backpack, and cracked the cover.
I inhaled this book in 2 1/2 days. For those of you who might not know, I am a notoriously slow reader. And while 336 pages in 2 1/2 days is not exactly an accomplishment to most, it definitely is to me: I work 9 hours a day, and when I am home I am either napping or feeding my Animal Crossing addiction. So for a book to hold my attention enough to breeze through over 100 pages a day … that's telling.
Rating: 
How I'd Describe This Book to a Friend
If I had to sum up this entire book's plot in one image, this would be that image:
Karma Brown takes us between two time periods – the 1950s, and 2018. And while one was the time your grandmother was in her 30s and one is the time the main character is pushing 30 herself, there is surprisingly a lot in common between both places.
In the 1950s, we meet Nellie. She loves to garden, to bake, to gossip with her friends. She also loves her husband, Richard. At least, she did. A man who she married because he doted on her, gave her extravagant gifts and attention has become cruel and cold, and she escapes into her garden to find refuge.
In 2018, we meet Alice. A former high-powered corporate publicity assistant, she is now fully embracing the "stay at home wife" life while her husband, Nate, brings home the bacon. Used to the frenetic energy of New York City, Alice is floored when Nate insists on moving into the dreaded burbs, and feels completely out of touch when they move in to a sleepy suburban home fresh out of a Ladies Home Journal, complete with old formica tables, and a resplendent garden. Too bad she'd founded their new life in their new home on secrets stacked on top of other secrets, and the house of cards is poised to fall at any moment.
One morning, while going through the garage to locate a tool for Nate, Alice discovers an old cookbook with some lady's notes in it – and a couple of letters tucked between its pages, too. It doesn't take long for Alice to realize that these scratchings in the book are from Nellie's mother, the letters to her from Nellie.
Alice and Nellie are 70 years apart. Alice and Nellie are both keeping secrets from their husbands, and Alice and Nellie are both about to discover what power a woman truly has.
The Bottom Line
I genuinely enjoyed this story, start to finish. It was a quick, fun ride and I adored how Karma Brown interwove her story with excerpts from 1950s recipe books and quotes from aggressively sexist books targeted to women about how to be good wives (basically, just show no emotion ever in your life and you'll be fine, ladies!)
" A modern woman who is of the contentious type is often amenable to love and reason. If she will only listen quietly–a process that is painful to her–you may firmly, rationally, and kindly convince her she is not always in the right." – Walter Galichan, Modern Woman and How to Manage Her (1910).
I wasn't joking …
Nellie is relatable to me because I've been in an abusive relationship myself, and I just wanted to hug her. And Alice? She's even easier to relate to – I was 29 myself in 2018, and we would be the same age. I hope she is thriving in 2020 at age 31. While Alice's husband isn't an outright scumbag, he definitely has some moments that make you want to call the Whole Man Disposal Service.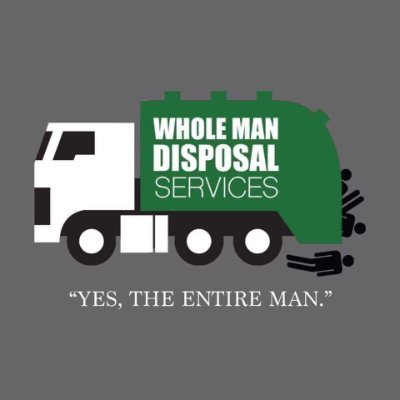 Is this book a mystery or thriller? I guess you can classify it as a mystery, but it's easy to guess the plot twists that happen if you read mysteries with even a little regularity. But this is not a book written to be a mystery: it's written to show that no matter the year, no matter the decade or season or place, women are Going Through It. There is a certain feeling that bloomed in my chest when I finished this book and shut the cover: me too, it said. I've been here, as have thousands of women before me, and as well thousands of women after me. I see you and your stories. I'm glad it was positioned as a thriller to me, and not a historical fiction, or I'd have never touched it because I am not a historical fiction "person."
While I myself am not married, I've been through several very long, difficult relationships (and am currently partnered with the man I hope changes that "not married" status in the next few years). This is not a book about marriage, though it might seem that way. It's a book about the resilience of women, their tenacity, heart and spirit. It's a book about the delicate balancing act between being yourself, and loving the one you're with. And it's about how you do not – not, NOT – need a man to be happy (a trope omnipresent in literature, TV and movies that I take a great deal of umbrage with, but now is not the time).
Give Recipe for a Perfect Wife a try. I promise it will enrage you, heal you, and make you smile and do a mental fist pump a few times, too. It will also make you glad you do not live in a time where people make "cheese puddings," though it did make me want to try adding clove to my chocolate chip cookies.
"The sun always returned . . . as long as you were strong enough to wait for it."
"If she hadn't been so keen to be married, frankly believing it the gateway to a pleasing and bountiful life, Nellie might have discovered the secret to happiness."